Layla Hagen
Release Date: December 1
FREE IN KINDLE UNLIMITED
Reese Maxwell meets her happy-ever-after in Layla Hagen's newest. What starts as a pretend romance soon turns into so much more...
Newly divorced Dominic Waldorf is the most coveted bachelor in Chicago. At least, that's what he thinks. I'd describe him as more of a Neanderthal with a really nice backside.
When I accidentally spill champagne on him at a charity event, he accuses me of hitting on him. Then later, I run into him in an empty coat room, and he's convinced.
The truth is even more embarrassing.
I'm hiding from my ex-fiancé, who showed up with his new wife—my former best friend. I try to hold it together, but instead spill my guts to this handsome stranger.
Dom surprises me by suggesting an agreement: we pretend to date. I get to rub it in my ex's face and he appears off the 'market'. You scratch my back—I scratch yours, that sort of thing.
Dom is an excellent fake boyfriend. He's protective and caring, and even gives me a smoking hot kiss.
Then things get complicated. The charity has another event for us to attend —out of town, and overnight.
Between late night confessions and three more smoking hot kisses—not that I'm counting—I start wondering if he's really faking everything.
I'm certainly way past pretending.
Soon after, Dom admits that he wants to date me… me, Reese Maxwell, for real!
But my heart isn't allowed to make any decisions anymore.
Except ­— maybe — this one last time…
Grab Your Copy!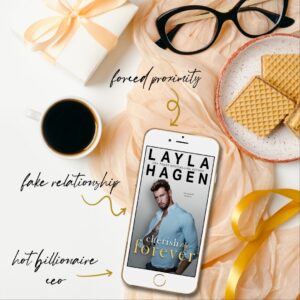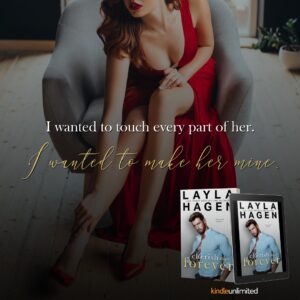 We have been waiting for Reese for a while as she has been around since the beginning. Trying to hide in the woodwork and keep her troubles from everyone while showering them with love. Her family means everything to her and they have done so much for her already in regards to Malcolm. So this time when it looks like he has popped back up she tries to keep it from everyone. Her chance meeting with the handsome Dominic Waldorf is certainly the best part of the night, spilled drink and all.
Dom finds himself recently divorced and still reeling over the loss of his marriage, the betrayal and the press it has brought his way. He is a proven business man and continues to work to build his empire. Not the least excited to go to this charity event but understands the need to be present. Tired of women throwing themselves at him, looking for the next chance at the now.
Dom willingly puts himself out there when Reese seems to be in a bit or trouble. Will he be able to continue this ruse? The more time Dom and Reese spend together it seem like a healing of souls. Could this chance meeting be just the what the doctor ordered for these two broken people?
A definite recommendation from me on this one. A wonderful love story to follow.
*** Advanced copy provided in exchange for an honest review. ***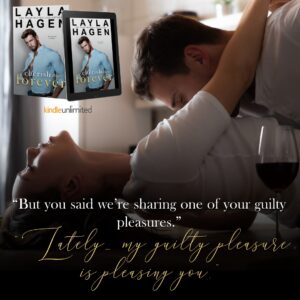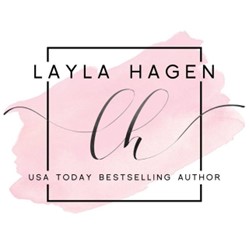 My name is Layla Hagen and I am a USA Today bestselling author of contemporary romance. I fell in love with books when I was nine years old, and my love affair with stories continues even now, many years later. I write romantic stories and can't wait to share them with the world. And I drink coffee.
To learn more about Layla Hagen & her books, visit here!