Book: Upper Hand
Cover Designed:
Margreet Asselbergs
Photographer:
Reggie Deanching of R+M Photography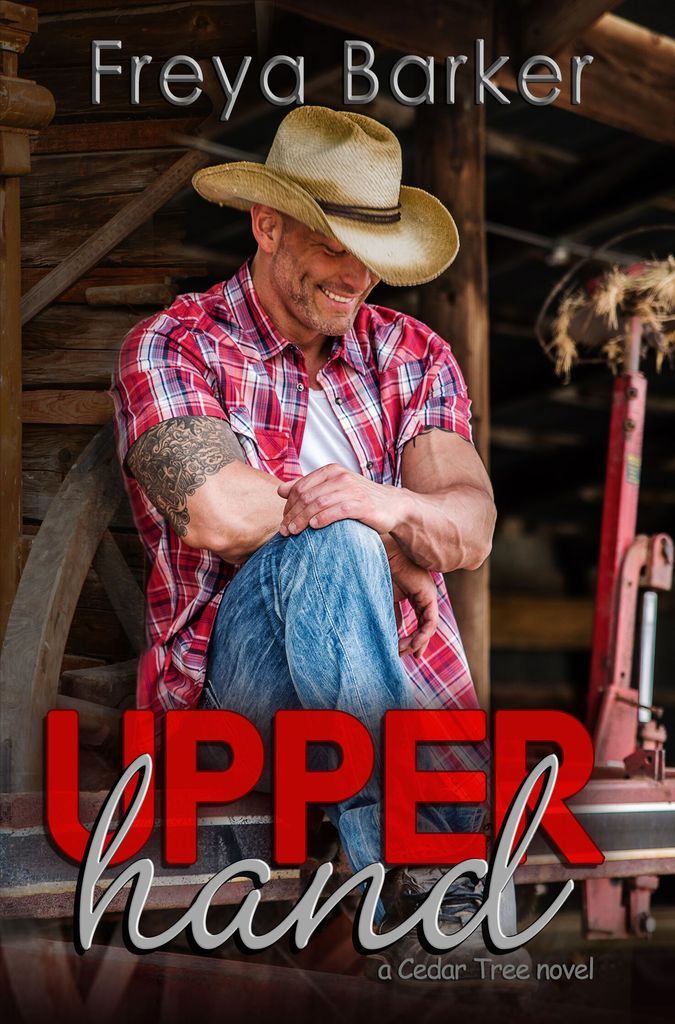 More often than not, Clint Mason has his foot firmly wedged in his mouth, which tends to get him in plenty of hot water with the ladies. Although his laid back good ole' Southern charm does not fly far with the female population of Cedar Tree, the big burly contractor hides his dark side well.

The only one Beth Franklin allows herself to rely on is Beth, and so far that has served her well. Just when her son disappears after dropping his little guy off on her doorstep, her life seems to spiral out of control. For the first time ever, fearing for his safety, the fiercely independent waitress is forced to be on the receiving end of a helping hand. That's not easy for her, especially since the shovel-sized hand belongs to a man whose approach has run hot and cold the last year, leaving her feeling off balance. With a steady and commanding force, he exposes her softer side, while doing everything he can to keep her and those close to her safe.

**Due to some content of a sexually explicit nature, this book is recommended for a mature audience only.**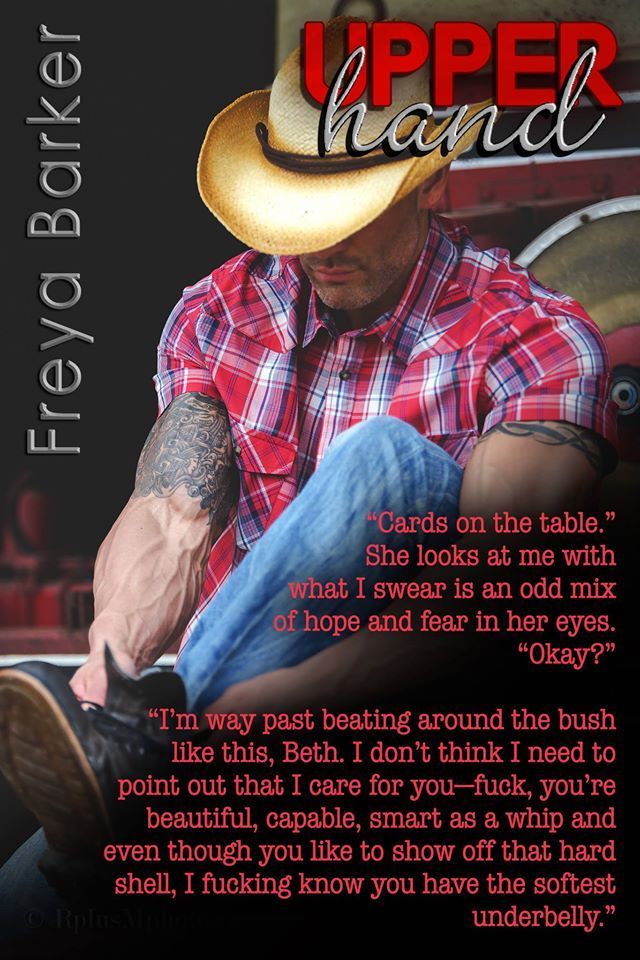 EXCERPT for reading:

I watch her puttering around the kitchen wondering whether I should call her on the strange mood she's been in since she got home. It's not even nine-thirty yet, by all accounts early for a Saturday night and what better way to spend it than try and make some headway with this stubborn woman.

"You okay, Beth? You've been a bit off since you got home from the diner, is it that time of the month?"
With a clatter the spoon she was holding to scoop coffee grinds drops to the counter and I realize in that moment I probably just fucked up again.
Damn that woman can look angry.
"I just meant that you seemed a bit off, like you weren't feeling well or something." I struggle to recover but once unleashed, there is no escaping the wrath of Beth.
"I'm off and so being a woman it must be my time of the month? Un-fucking-believable! You are such a Neanderthal, Clint. What do you call it when a guy is 'off', huh? Oh wait, that's right, men stronger than that, right? Not bothered by 'little' things that would affect only us 'fragile' women?" The sarcasm is dripping off and before I have a chance to throw up a defense, she's back in action, the coffee spoon clutched in her hand, waving around like a weapon. "For your information, buster, I haven't had a period since the doctor removed my chicken coop twelve years ago!"
I swear I try to follow what she's saying and I think I'm doing okay until she brings up a chicken coop. Confused I shake my head and repeat it back to her.
For a minute I think the dramatic eye roll is all I'll get for an answer, when in reality she's just gathering steam. Fucked up as it may be, it makes me harder than steel to see her all riled up. My cock is straining behind my zipper to the point of serious self-mutilation.
"Oh. Em. Gee. Yes Clint. Chicken coop. The works. The baby factory. I had a hysterectomy, you baboon!"
Okay, sue me, but all I can think right now is the promise of sliding into her without the barrier of a condom between us. Fuck yeah.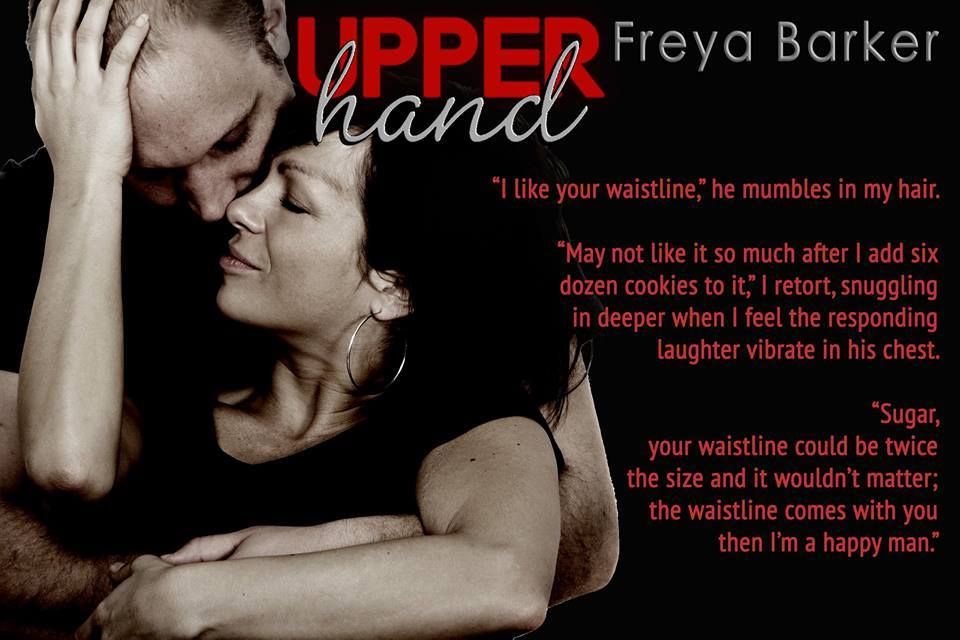 I was so excited for some more Cedar Tree adventure and Freya did not disappoint with this book. Full of non stop action with a little realization that it is okay to lean on your friends and love ones. I am struggling to write this review as I am very worried about giving to much away, I hate spoiler reviews. These characters grow in strength and understanding all while facing some pretty extreme challenges.
Clint and Beth are nothing but explosive when they cross paths. As we have gotten to see their interactions in the previous books, it has been easy to see that there is some potential interest hiding deep. When Beth learns of Clint's injury she has an instant need to be by his side which also gives her some time to spend with her son and grandson.
After a long time stuck in a hospital bed Clint gets the sent home to rest. When you have had a near death experience you look at some things differently. Surprised when Beth offer to stay with him during his recovery. The more time they spend the walls seem to be falling down. He has to deal with some big surprises when he gets home and digs deep within to find some forgiveness.
Beth's son find himself in trouble and he leaves his son with her. Things get a little scary and Beth struggles to hold everything together for Max and Dylan. This strong courageous woman never backs down and forces her GFI friends to include her in all things. Afraid for her son but also for the feeling she is having for Clint.
Will Beth grab onto life and give Clint a true chance. Will Clint be able to help Beth get through Dylan's problems while showing her it is okay to lean on those who care for you. Leaning is not a sign of weakness.
Now, the big question is which Cedar Tree couple will we get next?
*** Advanced copy provided in exchange for an honest review. ***

What Others Are Saying:

I just took a wonderful trip back to Cedar Tree. Freya Barker is a brilliant, creative, and freaking amazing writer. I love her stories. I love her characters. She delivers another great addition to the series. ~ Goodreads Review

This is my second Freya Barker book and I loved it! Her writing style is so down to earth and it's a refreshing change from all the fluffy stories I come across. Her characters are just people, not glamour dolls. ~ Goodreads Review

The suspense plot line is well thought out and paced. Love this series and am anxious to read more from this author. ~ Goodreads Review

I love the excellent mix of romance, humor, and mystery that is woven through the book. A page turner from beginning to end. Definitely recommend! ~ Goodreads Review



Freya Barker craved reading about 'real' people, those who are perhaps less than perfect, but just as deserving of romance, hot monkey sex and some thrills and chills in their lives – So she decided to write about them. Always creative, from an early age on she danced and sang, doodled, created, cooked, baked, quilted and crafted. Her latest creative outlets were influenced by an ever-present love for reading. First through blogging, then cover art and design, and finally writing. Born and raised in the Netherlands, she packed her two toddlers, and eight suitcases filled with toys to move to Canada. No stranger to new beginnings, she thrives on them. With the kids grown and out in the world, Freya is at the 'prime' of her life. The body might be a bit ramshackle, but the spirit is high and as adventurous as ever. Something you may see reflected here and there in some of her heroines.... none of who will likely be wilting flowers.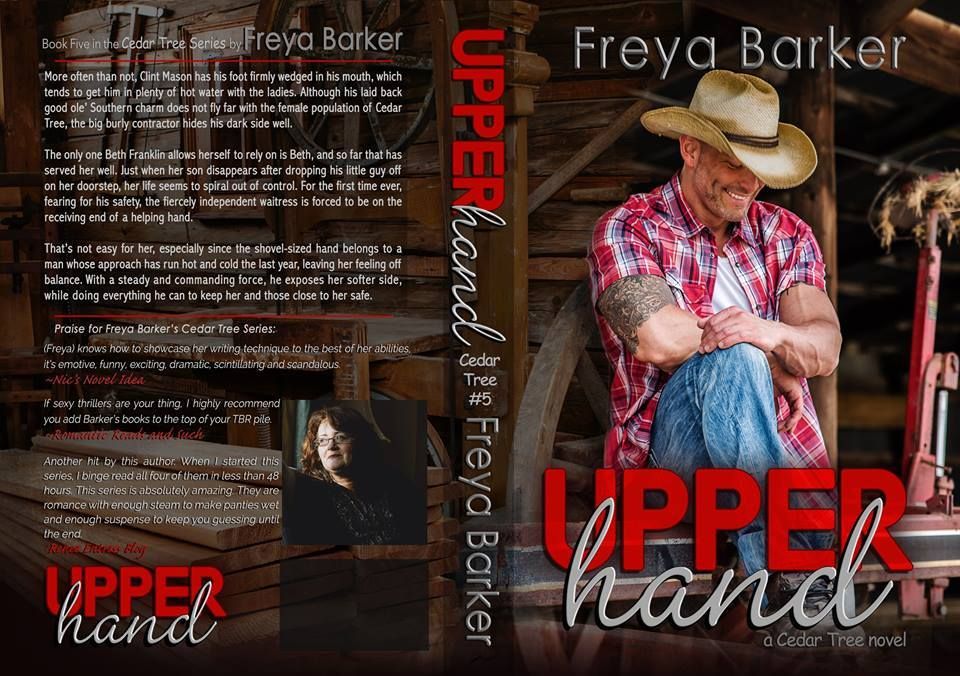 Also by Freya Barker:
"FROM DUST"
A Standalone Dark Emotional Romance Novel