🔥🔥 𝐇𝐎𝐓 𝐍𝐄𝐖 𝐑𝐄𝐋𝐄𝐀𝐒𝐄 & 𝐆𝐈𝐕𝐄𝐀𝐖𝐀𝐘 🔥🔥
𝐂𝐨𝐧𝐭𝐢𝐧𝐠𝐞𝐧𝐜𝐲 𝐏𝐥𝐚𝐧 𝐛𝐲 𝐌𝐚𝐫𝐢𝐞 𝐉𝐚𝐦𝐞𝐬 𝐢𝐬 𝐋𝐈𝐕𝐄 𝐚𝐧𝐝 𝐅𝐑𝐄𝐄 𝐰𝐢𝐭𝐡 𝐊𝐢𝐧𝐝𝐥𝐞 𝐔𝐧𝐥𝐢𝐦𝐢𝐭𝐞𝐝!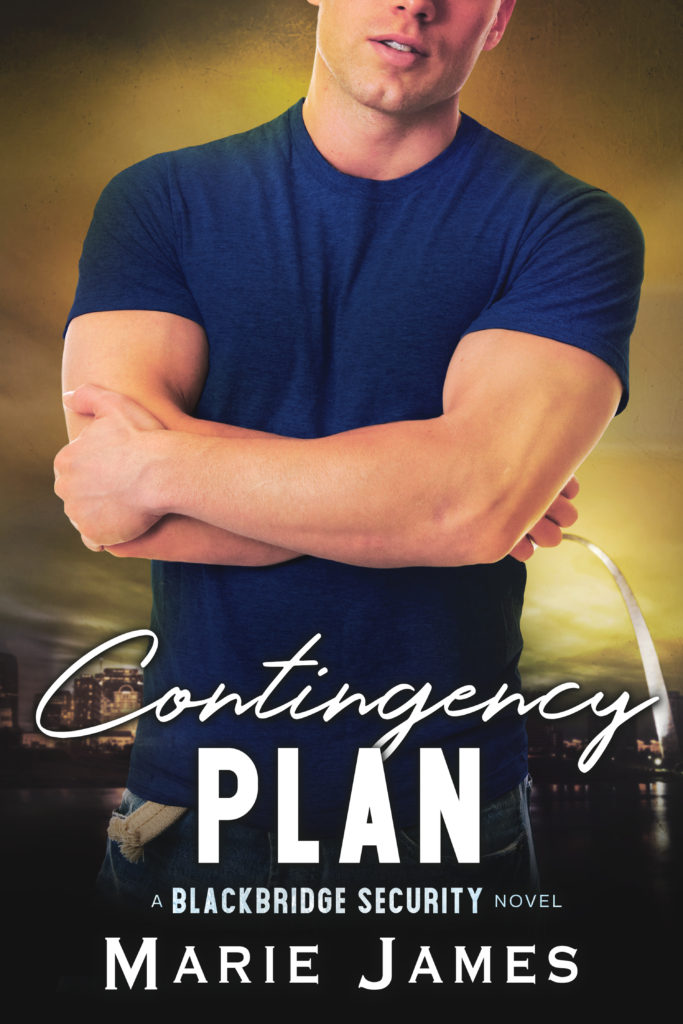 Amazon US: http://bit.ly/ContingencyPlanUS
Amazon UK: http://bit.ly/UKContingencyPlan
Amazon CA: http://bit.ly/ContingencyPlanCA
Amazon AU: http://bit.ly/ContingencyPlanAU
As a former FBI agent, Flynn Coleman was made for his work with Blackbridge Security.
He's highly trained, has a skill set meant for analysis and investigation, and meant to do important things.
Yet, he's chasing a twenty-year-old starlet's daughter around New York City because the spoiled brat never learned how to behave.
Remington Blair doesn't need a babysitter, but her parents insist.
Keeping Flynn Coleman on his toes will be the most fun she's had in a while.
Besides, just hearing him call her name with that accent is enough to keep her running.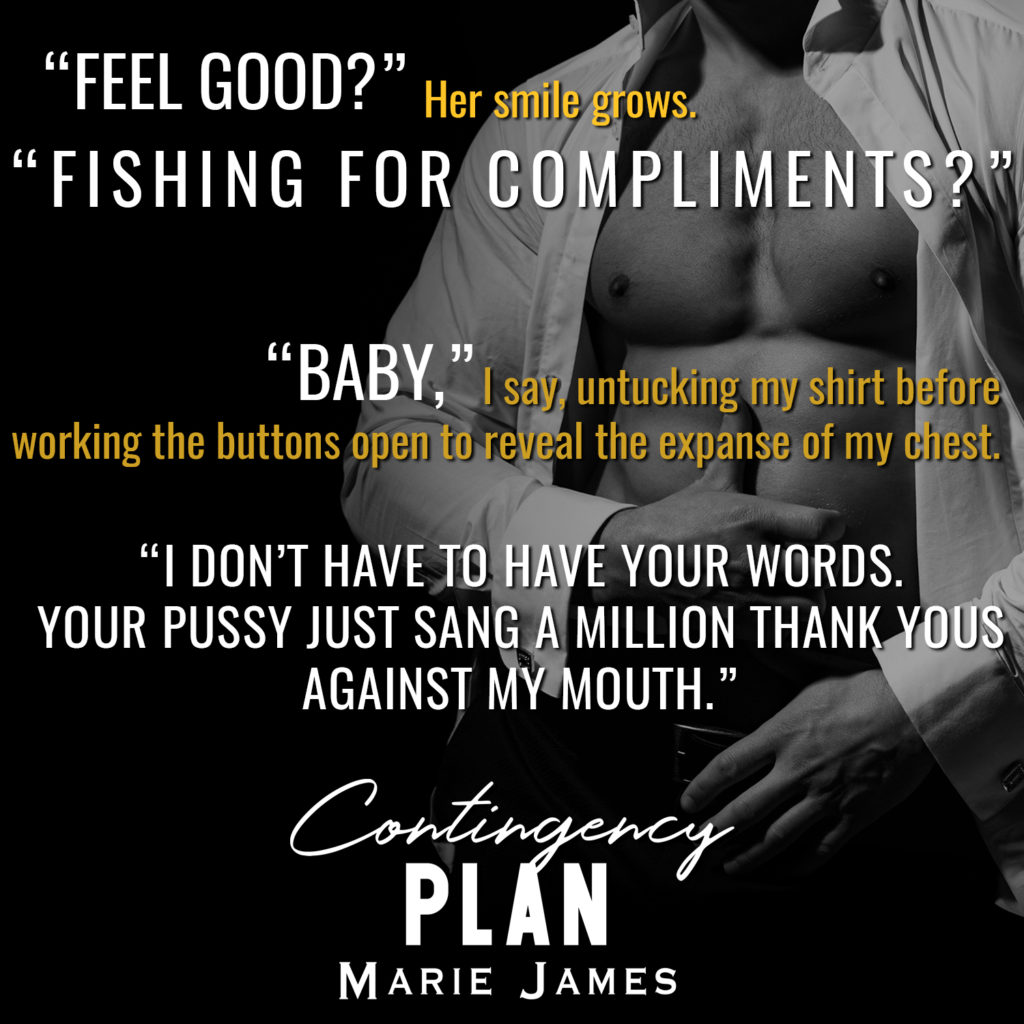 This is the 3rd book in the Blackbridge Security Series and Ms. James is keeping things interesting. Flynn and Remington are a little explosive but when the sparks settle they are just what each other needed.
Flynn drew the short stick and is placed in New York to babysit a famous actors 20 year old daughter. This is the last thing that he wants to be doing, he would much prefer some danger and adventure. He quickly finds himself in a war of the minds with his feelings. He can't cross that line between employee, it will only get him in trouble.
Remington is starving for attention. Her famous parents are never around and don't really have much to do with her but she is imprisoned in her own home. She has all the luxuries a girl could want but her heart desires some real friends. Some human interaction once in a while would be nice and not just from her security detail. Will she be able to give the new guy a run for his money?
The last thing Remi expected was for Flynn to understand her so well. He seems to be able to read between the lines. But just when she thinks maybe just maybe, he is gone just like everyone else. Will Remington go after what she really wants or will she stay in the comforts of her parents money?
So excited to see what is next in the series.
*** Advanced copy provided in exchange for an honest review. ***
The author is giving away a $25 Amazon GC on her Facebook page to celebrate. Stop by to enter!
http://bit.ly/MarieJamesFacebook
Marie James is a USA Today Bestselling Author of contemporary romance. She's book boyfriend crazy, the mother of two rowdy boys, and a wife of 15+ years. She's obsessed with tacos, otters, and FunCo Pops figures. Born, raised, and still living in central Texas, Marie spends most of her time locked away writing and reading.
http://bit.ly/MarieJamesFacebook
http://bit.ly/MarieJamesTwitter
http://bit.ly/BookBubMarieJames
http://bit.ly/AmazonMarieJames
http://bit.ly/MarieJamesGoodReads
Reader Group: http://bit.ly/MarieJamesStalkers
Newsletter: http://bit.ly/MarieJamesNL